More and more people are making movements towards sustainable living, and there are several ways your plumbing decisions can be more sustainable. One of which is switching to sustainable hot water solutions. Using solar pumps and heat pumps for water heaters is a great way to save money and the environment with your plumbing. Most households still use gas or electric hot water systems, but solar pumps and heat pumps are available. But how do these alternatives work? Let's find out.
Why Switch in the First Place?
Water heating is the second largest segment of household energy use, ranging from 15% to 27%, depending on location. It is the largest source of greenhouse gas emissions (up to 25%) from an average Australian home. When a renewable source is used, the emissions are reduced or eliminated.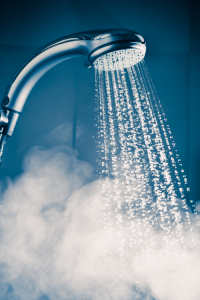 Solar Hot Water Systems
Solar hot water systems convert the sun's energy into heat for the household's hot water supply. Solar water heaters systems look much like a regular solar panel, but there's a horizontal, cylinder water tank on the back. These water heater systems use the sun's energy to heat the water inside copper pipes. The water is circulated through the pipes and the storage tank so there's plenty of hot water for your house. A solar water heater is a great investment for your home. You'll save heaps of money on water consumption, as you will no longer require electricity to get your water hot. Plus, it will greatly reduce your impact on the environment. 
Heat Pump Hot Water Systems
Heat pump systems are like solar hot water systems minus the sun. These systems absorb heat from the air and heat the water using heat exchange. Unlike solar water heaters systems, heat pump systems still use electricity. However, they are three times more efficient than your standard electric system. Much like solar, heat pump systems will save you a lot of money, because they will greatly reduce your energy consumption. 
Considering An Alternative Hot Water System?
When considering a new water heating system, it's hard to know what will work best for your home. There are a lot of factors to consider. If you're considering switching to a new system, or you need to install a new water heater, contact The Brisbane Plumbers today. The Brisbane Plumbers can diagnose, repair and maintain your gas, electric or solar hot water system to get it back up and running at its best. We carry an extensive range of parts which means we can get the job done fast.
Get The Right Help
The Brisbane Plumbers can diagnose, repair and maintain your gas or electric hot water system to have it back up and running at its optimal best.  Our plumbers carry an extensive range of parts which means we can get the job done fast.
Our qualified and experienced plumbers can also advise you whether it is more cost-effective to replace your existing system than to carry out costly repairs. The Brisbane Plumbers supply all the main brands of gas and electric hot water systems for your convenience.  Call our friendly staff now for advice on which brands of water heaters best suit your needs and budget.
Call 0450 932 850 to get in contact with The Brisbane Plumbers now. We can give you advice and provide up-front, fixed quotes.