When it comes to gas fitting, it's important to choose a qualified and experienced plumber to complete the job. Gas fitting involves installing, repairing, and maintaining gas lines and appliances. It requires specialised knowledge and expertise when working with natural gas supply lines and gas appliances like stoves, water heaters and space heaters. Attempting to do this work yourself or hiring an unqualified plumber can be extremely dangerous and lead to catastrophic gas leaks or other serious problems.
The risks of inadequate or faulty gas fitting include gas leaks, explosions, carbon monoxide poisoning, and fires. Even small leaks from improperly fitted gas connections or appliances can lead to gas accumulating inside your home, creating an explosion risk. Faulty appliances can release carbon monoxide, a toxic gas that can be fatal in high concentrations.
Using inferior materials that don't meet gas safety regulations when installing gas supply lines also heightens the potential for disastrous leaks. That's why it's critical to only use licensed professional plumbers registered for any gas line installations, repairs, or work on gas appliances in your home. Their specialised training and credentials ensure your plumbing systems meet all gas safety requirements. Don't take risks regarding gas fitting – always hire qualified experts.
What Is A Gas Fitting Plumber?
When looking for a plumber to handle your gas fitting needs, it's essential to check that they are qualified and experienced in this type of work. Gas fitting involves specialised skills and knowledge to install and repair natural gas lines and gas appliances safely. A qualified gas fitter will have undergone accredited training and licensing to perform gas installation and servicing. They will be familiar with all relevant safety standards and procedures.
A gas-fitting plumber should have mastery of pipe sizing, venting, and pressure regulation and use gas leak detectors to test for leaks. They will have the right equipment and technology to conduct gas line purging, pressure testing, and appliance installation while adhering to local and national codes. This helps ensure optimal safety and performance in your new or existing gas systems. Before any gas fitting work, always verify the plumber's up-to-date gas fitter accreditation and training. This guarantees your gas lines and appliances will be installed, maintained and repaired according to the highest safety requirements and standards. Trust only a fully qualified, licensed gas fitter for this highly skilled plumbing specialty.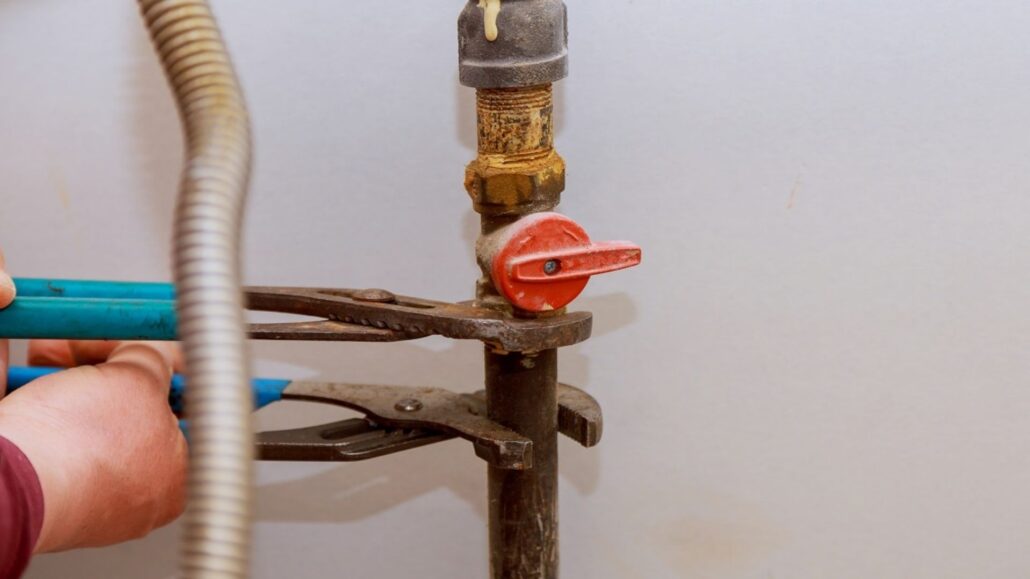 What To Look For In A Gas Fitting Professional
One of the first things to look for when choosing a plumber for gas fitting is their credentials. In most areas, plumbers must be licensed and certified to perform gas fitting work. This means they will have completed a certain amount of training and passed a written exam. Be sure to ask the plumber you're considering if they are licensed and certified to do gas fitting work and ask to see their credentials.
Another important factor to consider when choosing a gas-fitting plumber is their experience. Fitting for gas is a complex and specialised field, and choosing a plumber with a lot of experience in this area is important. Ask the plumber about their background and experience in gas fitting, and check their references and reviews from past customers. This will give you a good idea of their level of expertise and the quality of their work.
Once you've found a qualified and experienced plumber for your gas fitting needs, you can trust them to handle the job safely and efficiently. They will have the knowledge and expertise to properly install, repair, and maintain your gas lines and appliances and will ensure that your gas fitting work is safe and compliant with local codes and regulations. By choosing a qualified and experienced plumber for your gas fitting needs, you can know that the job will be done right.
In conclusion, gas fitting is a job that should only be handled by a qualified and experienced plumber. If you need gas fitting services, check the credentials and experience of the plumber you're considering and choose one licensed and certified to do this type of work. By doing so, you can trust that your gas fitting work will be done safely and efficiently and that your gas lines and appliances will be in good hands.
Any Gas Issues? Call An Emergency Plumber
Having an emergency gas plumber on file is important for several reasons. First and foremost, an emergency plumber can help you address urgent issues that need to be resolved quickly, such as a burst pipe or a blocked drain. These types of issues can cause significant damage to your home if left unchecked, and having an emergency plumber on hand can help you get them fixed as soon as possible.
Another reason to have an emergency plumber on file is that it can save you time and stress in the event of a plumbing emergency. When you have a plumbing issue, you may not have the time to search for a plumber or compare quotes from different companies. Having a plumber on file means you have someone you can trust to come to your home and address the issue promptly.
In addition, an emergency plumber can also provide you with valuable advice on how to prevent future plumbing issues. They can inspect your plumbing system, identify potential problem areas, and provide recommendations for preventative maintenance. This can save you money in the long run by helping you avoid costly repairs.
Overall, having an emergency plumber on file is an important part of maintaining your home. It can help you address urgent issues, save you time and stress, and provide valuable advice on how to prevent future problems
How can I tell if I have a gas leak?
Some signs of a gas leak include smelling a "rotten egg" odour, hearing a hissing sound near gas lines or appliances, seeing bubbling water, and noticing dead vegetation near gas equipment. If you suspect a leak, leave the area immediately and call the gas company.
What should I do if I smell gas in my home?
If you smell natural gas with a rotten egg odour, immediately evacuate the building, leaving doors open as you exit. Call emergency services and your gas provider once outside. Do not turn electrical devices on or off, smoke, or use any other ignition source.
Why is it important to use a professional for gas-fitting jobs?
Gas fitting should always be done by qualified gas fitters. They have specialised training and certification for safely installing gas lines, connecting gas appliances, and meeting codes. Attempting gas-fitting yourself risks dangerous leaks, explosions, or carbon monoxide poisoning.
How can I prevent carbon monoxide poisoning from my gas appliances?
Have gas heaters and hot water systems serviced annually by certified gas fitters. Install carbon monoxide detectors on every level of your home per device instructions. Ensure proper ventilation so gas appliances have fresh air for combustion.
How often should my gas meter and appliances be inspected?
Gas meters and appliances should be visually inspected monthly for any potential leaks, damage, or abnormalities. An annual inspection by a licensed gas fitter ensures they function safely and efficiently. Gas companies may also periodically inspect the gas meter.
Why does my gas appliance area need ventilation?
Gas appliances need adequate ventilation because natural gas consumption produces carbon monoxide, which is toxic. Ventilation brings in fresh air for safe combustion and removes exhaust gases. A poorly ventilated room puts you at risk of carbon monoxide poisoning.