Heat Pump Hot Water
Brisbane
The Brisbane Plumbers – Your Reliable Solution for Energy-Efficient Heat Pump Systems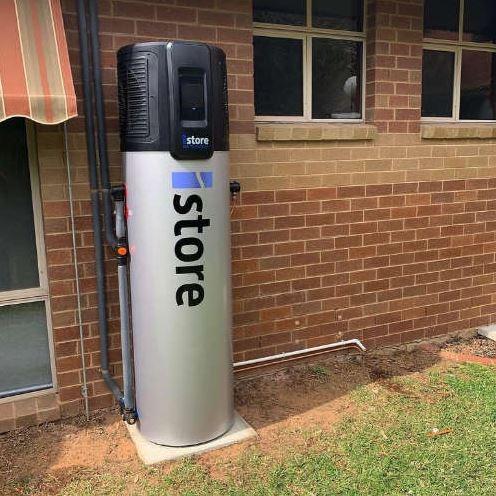 Are you tired of high energy bills and constantly running out of hot water? Look no further than The Brisbane Plumbers, your trusted provider of energy-efficient hot water solutions in the Brisbane area. We specialise in the installation, maintenance, and repair of heat pump hot water systems that will transform your daily hot water experience.
Need a new hot water system? Our Brisbane hot water specialist knows and understands many heat pump brands – ensuring you get the perfect one for your property. So, for unmatched heat pump system solutions – give our team a call today at 1300 847 086!
Heat pump hot water systems are environmentally friendly and cost-effective alternatives to traditional electric or gas-powered water heaters. By harnessing the ambient heat from the air, heat pump hot water heaters can generate hot water while using significantly less energy, resulting in substantial savings on your utility bills. At The Brisbane Plumbers, we believe in sustainable solutions that benefit both our customers and the planet. Talk to our friendly team to learn more!
With our hot water service, our team of experienced technicians will expertly install your heat pump hot water system, ensuring optimal performance and efficiency. We work with leading brands and models, offering a range of options to suit your specific needs and budget. Say goodbye to cold showers and hello to endless water!
If you're experiencing any issues with your heat pump, or hot water system, our skilled technicians are here to help. We provide prompt and reliable repair services, diagnosing and fixing problems efficiently to minimise downtime. Our team carries a wide range of spare parts, ensuring speedy and effective repairs to get your system back up and running in no time.
Why Choose The Brisbane Plumbers?
Award Winning - 5 Star Service Is Our Top Priority
Recently awarded Master Plumbers Association QLD Service Excellence Award.
Need plumbing services? Look no further – The Brisbane Plumbers are dedicated to delivering the best products and service when you need it most. Whether it's a hot water system service or replacement we can assist any time day or night. Our hot water systems and materials are sourced from reputable suppliers to ensure the job is done right the first time.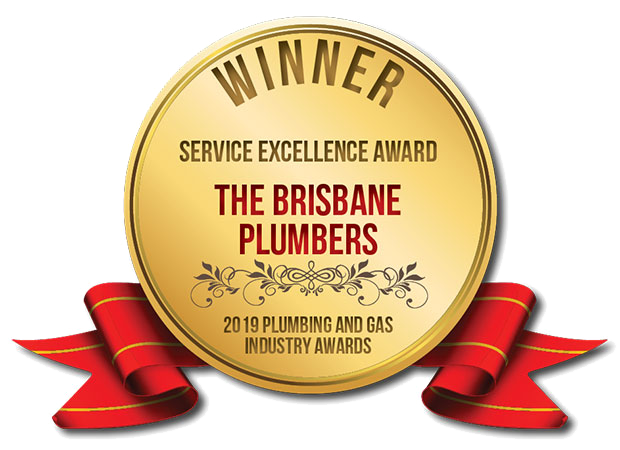 Experience the benefits of a heat pump hot system today!
Ready to upgrade to an energy-efficient hot water solution contact us today to discuss your requirements and schedule a site visit. Say goodbye to cold showers and hello to a reliable, sustainable and cost-effective hot water system that will exceed your expectations. Trust the experts in Brisbane. Read on for your comprehensive how-to guide.
How To Choose a

Heat Pump Hot Water System:


Your Comprehensive Guide
Choosing the right heat pump hot water system for your home or business is a crucial decision that can significantly impact your energy efficiency and comfort. As industry leaders in hot water system replacement and hot water repairs, The Brisbane Plumbers have installed most heat pumps with same-day installation across the region. With numerous options available in the market, it's essential to understand the key factors to consider. We have prepared this comprehensive 6-step guide to help you make an informed decision when selecting the best heat pump hot water system.
1. Efficiency and Energy Savings
One of the primary benefits of a heat pump hot water system is energy efficiency, look for assistance with high energy ratings, as they indicate superior efficiency. Consider the coefficient of performance (COP) as well, which measures the ratio of heat output to electricity input. The higher the COP, the more energy-efficient the system is.
Assess your hot water usage and determine the appropriate capacity for your needs. Consider the number of people in your household or the demands of your commercial establishment. Choosing a heat pump hot water system with the right capacity ensures you have an adequate hot water supply without excessive energy wastage.
The climate in which you reside plays a crucial role in the performance of your heat pump hot water system. Systems designed for specific climates offer optimised efficiency. Consider models with defrosting capabilities in colder climates to ensure consistent performance even in low temperatures.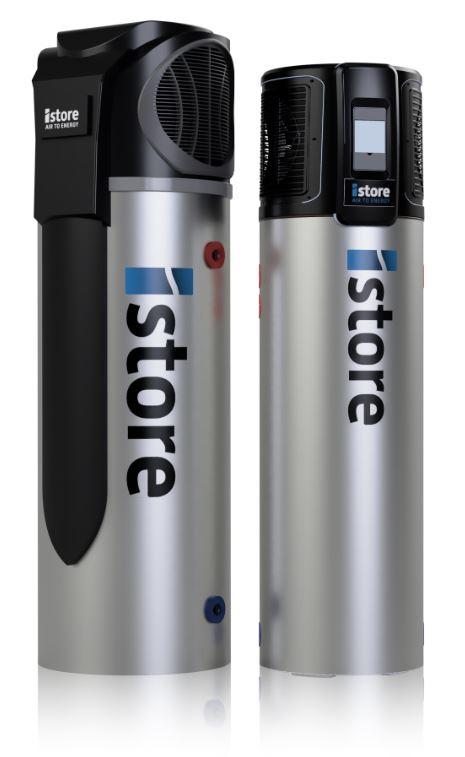 4. Installation Requirements
Ensure that your heat pump hot water system is compatible with your existing plumbing and electrical system. Consider the space available for installation as well. Some systems require more space for proper ventilation and operation. Consulting with a professional technician, like our experienced team, can help you assess the installation requirements.
Investigate the warranty and after-sales support offered by the manufacturer. A longer warranty period demonstrates the manufacturer's confidence in their product's quality. Additionally, consider the availability of spare parts and the manufacturer's reputation for prompt customer support.
While it's essential to consider the upfront cost of the heat pump hot water System, it's equally important to evaluate the long-term savings it can provide. Calculate the estimated energy savings over the system's lifespan to determine its overall cost-effectiveness. Remember, a higher upfront investment in a more efficient system can lead to substantial savings in the long run.
7. Professional Installation and Maintenance
Professional installation and regular maintenance are crucial to ensure optimal performance and longevity of your heat pump hot water system. Look for reputable and experienced technicians who specialise in heat pump hot water systems. Our qualified team ensures seamless installation and offers maintenance plans to keep your system running efficiently.
Make The Right Choice With The Brisbane Plumbers
Choosing the perfect heat pump water heater in Brisbane doesn't have to be overwhelming. Our expert team can guide you through the selection process, providing personalised advice based on your specific needs, like how much hot water your home requires compared to other systems. Experience energy efficiency, cost savings, and uninterrupted hot water with a high-quality heat pump water heater installation. We make it easy to replace your old system with a new, efficient heat pump model.
Contact The Brisbane Plumbers today to schedule a no-obligation consultation. We'll assess your current setup, hot water usage, and budget to recommend the ideal heat pump water heater. Take the first step toward reliable, sustainable hot water now!
Have some questions about the right system for your home?
Get In Touch!
My heat pump hot water system failed. What should I do?
If your current hot water system has failed, contact our team of hot water experts at The Brisbane Plumbers immediately. We can inspect your existing setup and provide same-day hot water system replacement if needed. Replacing a failed system with a new efficient heat pump water heater provides reliability.
How do heat pump water heaters compare to solar hot water systems?
Heat pump water heaters are more energy efficient than electric hot water systems or gas hot water systems. They can be a great alternative to solar hot water systems in certain situations. Heat pumps work by extracting heat from the air to heat water using a heat exchanger instead of relying on the sun's energy.
Are heat pump water heaters cheaper to run than conventional systems?
Yes, heat pump water heaters are significantly cheaper to run long-term than electric or gas systems. Their energy efficiency means lower energy bills, often cutting water heating costs by up to 60%. This makes them an economical option over the system's lifetime.
How often does a heat pump water heater need maintenance?
Properly installed heat pump water heaters require very little maintenance. We recommend a yearly tune-up and inspection to keep your system running efficiently. Preventative maintenance from our technicians can maximise the lifespan of your new system.
Will I get endless hot water with a heat pump system?
Yes, a properly sized heat pump water heater will provide a continuous flow of hot water to meet your household or business needs. We assess your hot water usage and household size requirements to specify the ideal system that will never run out. You'll enjoy endless hot water with maximum efficiency.
Contact The Brisbane Plumbers Any Time, Day or Night

QBCC Lic 15066452
ABN 618 035 886
Brisbane, QLD 4034