Instantaneous Hot Water
Brisbane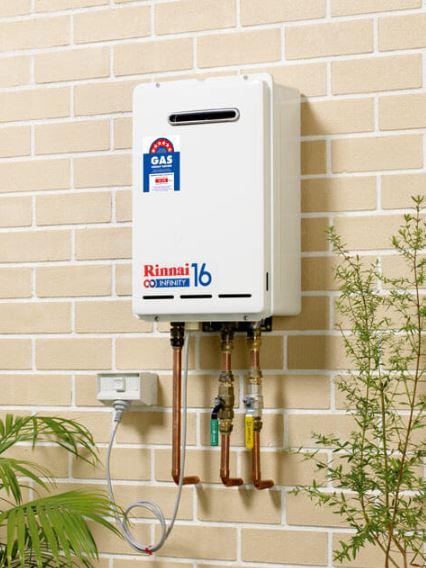 Waiting for hot water can seem like an eternity and disrupt your daily routine. At The Brisbane Plumbers, we specialise in providing instant hot water system solutions that deliver an endless supply of continuous hot water on demand. No more frustrating lags or cold showers.
As leading Brisbane plumbing experts, we recommend and install premium instantaneous hot water heaters from top brands like Rheem, Vulcan, and more. These technologically advanced systems heat water in real-time as you need it, rather than maintaining a tank of hot water that can run out.
With over a decade of experience, our fully licensed and insured plumbers handle the entire hot water system installation process professionally. We size and select the ideal instantaneous hot water unit to suit your home or business needs. With minimal disruption, we'll have your new system up and running optimally.
Stop wasting time waiting for hot water. Contact The Brisbane Plumbers today to learn more about our instantaneous hot water heater installation services for a continuous flow whenever you need it.
Our Gas Hot Water Services
Instantaneous Hot Water System Installations
We specialise in the installation of energy-efficient and high-performance instantaneous hot water systems. Say goodbye to waiting for hot water and enjoy the luxury of instant hot water whenever you need it.
Is your hot water system giving you trouble? Our experienced technicians are equipped to diagnose and repair a wide range of issues, ensuring your system operates efficiently and effectively. We also offer regular maintenance services to prolong the lifespan of your hot water system and prevent unexpected breakdowns.
If your current hot water system is outdated or beyond repair, we can help you choose a perfect replacement or upgrade option. Our team will guide you through the selection process, considering factors such as energy efficiency, capacity, and budget to ensure you make an informed decision.
Why Choose The Brisbane Plumbers?
Award Winning - 5 Star Service Is Our Top Priority
Recently awarded Master Plumbers Association QLD Service Excellence Award.
Need plumbing services? Look no further – The Brisbane Plumbers are dedicated to delivering the best products and service when you need it most. Whether it's a hot water system service or replacement we can assist any time day or night. Our hot water systems and materials are sourced from reputable suppliers to ensure the job is done right the first time.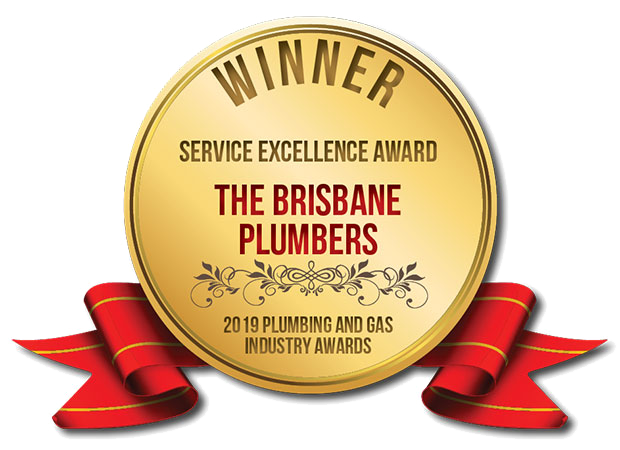 Don't settle for cold showers or unreliable hot water systems, experience the convenience and comfort of instantaneous hot water. Increase the value of your home or business while enjoying the luxury of continuous hot water on demand.
As Brisbane's hot water specialists, we take pride in providing tailored solutions and expert installation of the best hot water system to suit your needs. Our experienced and licensed plumbers will ensure your new instantaneous hot water heater is perfectly sized, saving energy by only heating water when required.
We also offer affordable repairs and maintenance services to keep your hot water unit and system running optimally. With 24/7 emergency plumbing and same-day service available, you can trust us to get your hot water flowing again quickly.
Call us now on 0450 932 850 to schedule a site visit, or visit our website to learn more about our hot water system installation, hot water heater repairs, and maintenance services. We look forward to serving you and exceeding expectations with our superior plumbing solutions.
How to Choose an

Instantaneous Hot Water System:


A Comprehensive Guide
When selecting the perfect instantaneous hot water system for your home or business, making an informed decision is crucial. With a wide range of hot water system brands available on the market, understanding the key factors to consider would ensure that you choose the right hot water system that meets your specific needs and preferences. We are here to talk you through choosing your new continuous hot water system:
6 Key Factors to Consider
1. Determine Your Hot Water Demand:
Before choosing a hot water system, evaluating your hot water demand is essential. Consider factors such as the number of bathrooms, kitchen appliances, and the size of your household or business. This assessment will help you determine the system's required flow rate and capacity, ensuring that it can meet your hot water needs efficiently.
Opting for an energy-efficient hot water system not only reduces your environmental footprint but also saves you money on energy bills. Look for systems with a high energy star rating, like instantaneous hot water units known for their energy efficiency. Energy-efficient systems benefit your wallet and contribute to a greener future.
3. Size and Installation Space:
Evaluate the available space for the installation of your hot water system. Tankless instantaneous systems are compact and take up minimal space, making them suitable for both small and large properties. Ensure you have enough room for proper installation access for maintenance purposes and clearance from flue terminals. Consulting with a professional plumber can help you determine the best location for your system.
4. Water Quality and System Durability:
Consider the water quality in your area. If you have hard water, which is high in mineral content, it can affect the performance and lifespan of the hot water system. In such cases, choosing a system with features like scale prevention or anti-scale technology can help with its durability and efficiency.
5. Cost and Budget Considerations:
Set a budget for your hot water system investment and consider the long-term cost implications. While instantaneous hot water systems may have a higher upfront cost compared to traditional storage systems, they offer significant savings in the long run. Evaluate the system's lifespan, warranty coverage, and potential maintenance costs to make an informed final decision.
6. Professional Installation and Service:
To ensure optimal performance and longevity of your hot water system, professional installation is crucial, seek a reputable plumbing expert who specialises in instantaneous hot water systems. Their expertise will guarantee proper installation, compliance with safety regulations, and peace of mind with a reliable system.
Hot Water Systems Brisbane - Let's Install Yours Today!
Selecting the right instantaneous hot water system requires careful consideration of your specific requirements and preferences. By evaluating your hot water demand, focusing on energy efficiency, considering space constraints, and assessing water quality, you can make an informed decision that aligns with your budget. Remember to prioritize professional installation and ongoing service for the best results.
If you ever experience an emergency plumbing situation with your existing hot water system, our skilled plumbers provide prompt hot water system repair services to get your hot water running again quickly. We service all major hot water brands and hot water units. Our friendly service team is also happy to discuss hot water replacement options if your current system is outdated or faulty.
If you're ready to experience the convenience and efficiency of an instantaneous continuous-flow hot water system, contact us today at 0450 932 850. Our team of expert hot water plumbers in Brisbane will guide you through the selection process and provide superior installation services. Say goodbye to waiting for hot water and enjoy the luxury of instant hot water on demand with our hot water services in Brisbane!
Have some questions about the right system for your home?
Get In Touch!
What are the differences between gas and electric instantaneous hot water systems?
The main differences between a gas hot water system and electric hot water systems for water heating come down to operating costs, energy efficiency, and upfront costs. Gas systems are generally more energy efficient and cost less to operate long-term. Electric systems have lower upfront costs but higher energy bills.
How is an instantaneous system different from a storage tank hot water system?
Instant systems only heat water on demand, while storage tanks continuously maintain a tank of hot water. This means instant units are more energy efficient, only heating water when required. We recommend Brisbane homeowners switch to an instantaneous gas hot water unit to save energy costs.
What size instantaneous hot water system do I need for my home?
This depends on your needs, which is why it's best to give us a call! We'll take into account your number of bathrooms, peak usage times, and average hot water usage to properly size the continuous flow gas system. This ensures you'll have sufficient hot water without overpaying for excess capacity.
Do you guarantee your workmanship on installing instantaneous systems?
Absolutely, we provide a full workmanship warranty on labour for installing new instant gas hot water heaters, giving you peace of mind. We stand behind our professional installations.
Contact The Brisbane Plumbers Any Time, Day or Night

QBCC Lic 15066452
ABN 618 035 886
Brisbane, QLD 4034